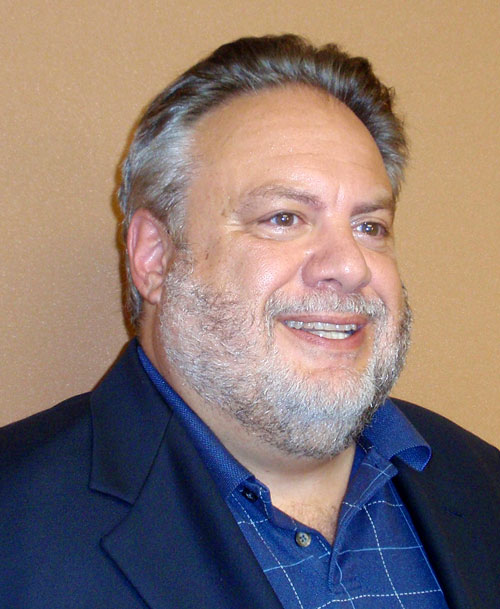 Kevin Fusco, Chief Executive Officer
Kevin has been involved with youth services and education all his life. His parents were both teachers and school superintendents and also ran very successful early education programs.
He received his undergraduate degree from Fairfield University and his law degree from Catholic University.
Kevin has helped numerous nonprofits and youth service organizations re-invent themselves, including Jumpstart For Young Children, which went from four sites to fifty sites across the country; Children's Workshop, which he grew from five sites to twenty sites across Rhode Island and Massachusetts; Big Brothers and Big sisters in New Hampshire where he merged four failing entities into one successful organization; Whitin Community Center which faced significant financial challenges and is now thriving; and more recently Inspiring Minds, a nonprofit that provides students in public schools with academic and social supports to help them succeed.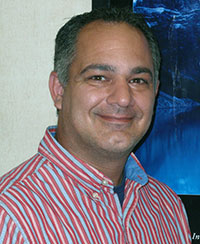 Rob LaRocco, LMFT, Executive Director of Programs
Rob's expertise in streamlining programs and maintaining compliance with regulations will be utilized as Whitmarsh House works to continuously improve and prepare for the future. Staff from the Whitmarsh clinical, behavioral and developmental disability programs report to him. His philosophy is to make the organization client-centric and staff-centric, eliminating obstacles in order to deliver the best care possible for our residents.
Rob comes from a student ministry background for where he spent seventeen years serving students and families in MA, and RI. He later served as a therapist at an agency in MA, working with families in their homes toward reunification of children under DCF care. He was quickly promoted to supervisor, then Clinic Director.  For the past 5 years he was responsible for 26 therapists, 2 nurse practitioners as well as administrative staff in the Attleboro/Taunton catchment area.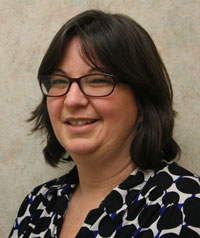 Bonnie Bouger, Director of Finance and Human Resources
Bonnie Bougor, a graduate of Bryant University, started her career in Public Accounting.  Her passion for volunteer work began with volunteering at her daughter's school, and continued long after her daughter was grown. 
She is devoted to using her accounting knowledge to help others.  For over 15 years she volunteered and then ran several Free Tax Preparation Sites for RI Low Income Families.  She also works to educate people regarding banking, credit scores and a host of other financial areas. 
Bonnie is committed to helping organizations whose work she finds important, such as Whitmarsh House. "We are a part of our communities. We can always help someone if we just try.  Sometimes it's as simple as a smile; sometimes more.  Who in their life didn't need a little help at some point?"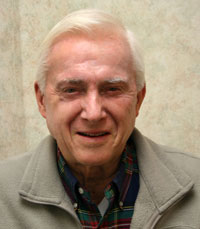 Daniel M. O'Grady

Dan O'Grady began his work at Whitmarsh in 1996. Whitmarsh House clients are under the jurisdiction of Family Court and DCYF, and Dan's initial responsibility was to take them to Family Court. Through the years, Dan has enjoyed seeing that the Family Court is as committed to the welfare of each and every youth as Whitmarsh House is.
He is now responsible for Whitmarsh House development work which includes writing grants, fundraising and publishing a quarterly newsletter.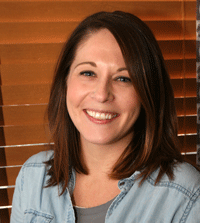 Lauren Johnson, Director of Youth and Adolescent Services
Lauren Johnson began her journey of helping others in 2008 as a student at Rhode Island College's Social Work Program. During her last two years of school she interned with Whitmarsh House, after which she was recruited to stay on as a permanent employee. Seeing a great opportunity to learn and be well-rounded in the field, she happily accepted the offer. In 2011 Lauren graduated with her Bachelor's degree in Social Work and continued at Whitmarsh House with a passion for her work in residential care. Lauren started as a residential worker in our developmental delay program. Working with her mentor, Ernie Campagnone, she trained in all aspects of the job and learned how to be an advocate for the youth in care. She has worked as a Case Manager, Program Director, and Behavioral Director for Whitmarsh House. Through the years her love for her job has continued to grow and currently she is the Director Youth and Adolescent Services.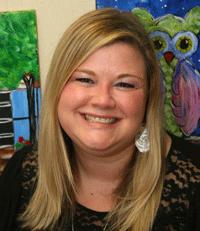 Laura Hay, Director of Adult Services
Laura joined the Whitmarsh team in 2014. She has been working in residential care since 1999 and has held various levels of positions. Laura started her career in a treatment facility in Minnesota. In 2002, Laura relocated to Rhode Island and has been committed to the well being of Rhode Island's youth & families. Laura has worked in a female adolescent emergency shelter, Wraparound Program, and has been a Residential Coordinator in our State Network.
Laura has an unconditional commitment to those she works with, ensuring they excel and live a safe and healthy life. In January of 2016 Laura became the Director of Whitmarsh's adult BHDDH program. Laura has developed the program and promoted community involvement, independence, and living a fulfilled lifestyle.
Laura enjoys volunteering with institutions such as Miriam Hospital as a Narcan Trainer, as a mentor, and with Special Olympics. Laura is often seen in the crowd cheering, or during soccer and volleyball you'll see Laura right next to her clients as a partner coach. Laura enjoys art, spending time with family & friends and loves traveling to see her family when she can.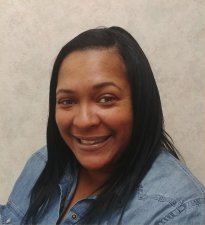 Annette Perry, Program Director
Annette has always been involved in Human Services. Her parents raised her to be compassionate and taught her to help others. In return, she's instilled the same values to her own children. Annette began her career at 18 years old working as a Day Counselor for Ocean State Community Resource and then moved up to a Director in 2003.  After 15 years Annette moved to Communities for People (CFP) where she was also a Director. Annette was responsible for 2 sites for young men aged 13-18 and also 1 site for young women 13-18 years old. She also worked 2 nights a week for Children's Shelter of Blackstone Valley.
This is when Annette came to the attention of Whitmarsh House where it was clear she would be a perfect fit; and so began her career with the Whitmarsh family.  During this time she also became a licensed CNA worker.  She also volunteered at the Rhode Island Food Bank, bringing some of the residents with her on a weekly basis so they would also learn the value of giving back to the community.  Annette continues her dedicated work in Human Services by providing unlimited services to both the residents and the staff of Whitmarsh.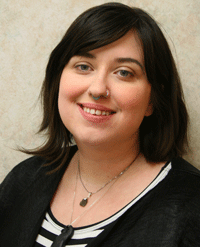 Siobhan Sturdahl, Director, Adolescent Developmental Disabilities Program
Siobhan Sturdahl has served as the program director of the Adolescent Developmental Disabilities Program since January 2015. She loves the unique, holistic treatment opportunities that working in residential services provides and finds that there is nothing more rewarding than a resident meeting his treatment plan goals. Her areas of professional interest include treatment planning, staff development, program development, and behavior modification. Siobhan graduated summa cum laude with a degree in Psychology from Rhode Island College and is pursuing an MS in Clinical Mental Health Counseling. She lives in Providence with her husband, their daughter, and their three dogs. In her spare time, Siobhan loves to play with her daughter, read, collect minerals, make bracelets, and go hiking.
Board of Directors
President
Daniel R. Barry
Vice President
Kenneth J. O'Grady

Secretary
Roberta Segal

Treasurer
Colonel Stephen McCartney

Janice DeFrances, Ed. D
Nathan Delvecchio
Donna Greenwood
Melinda Gushwa, Ph.D.
Christopher Healey, Esq.
Carol Hoak
Ryan Kershaw
Gary Monti
Victoria Orabone
Maureen Philbin
Kerry I. Rafanelli, Esq.
Paul L. Segal