Whitmarsh offers integrated residential and community based services for those over the age of 21 who are receiving services through Rhode Island's Behavioral Healthcare, Developmental Disabilities and Hospitals (BHDDH). Whitmarsh has a strong commitment for ensuring that those involved with BHDDH are given the best care possible through compassion, guidance and opportunity. We encourage our residents to become involved in their community and encourage natural supports. Some of our residents are very involved in the Special Olympics and do an amazing job.
Residential Services
Whitmarsh has two residential settings in the Pawtucket community. Each home has two bedrooms which provides an individual space for each resident, while teaching all the social dynamics of having a roommate. Each home is staffed 24/7.
Community Based Services
Whitmarsh offers outreach services for consumers in the comfortability of their own home or apartment. Consumers (and their families) receive weekly support to move them forward in their personal goals and the life they want to live.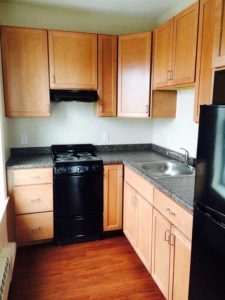 Mike Terry Apartments
Whitmarsh and Crossroads have formed a partnership, working collaboratively to help those between the ages of 18 and 26 years of age who are experiencing homelessness in the Providence area. The goal is to give access to stable housing to these individuals. Then, working with community resources, help them to get on their feet, find employment, and move out to an apartment on their own.