Whitmarsh is always seeking Community Support. There are many ways you can help us achieve our Vision and Mission:
• Serve as a mentor to one of our residents
• Help our agency operate more effectively with respect to technology and/or social media
• Assist Whitmarsh with fundraising efforts
• Help us continue to improve, repair and renovate the houses our residents call Home
Be sure to check our monthly newsletter for our most recent needs.
We also accept a variety of donations which should be Tax Deductable:
Monetary - Click on the "Please Give" Button to make a Secure, Safe Donation with either PayPal or your Credit Card.
You can also:
• Provide Funds to help cover operating expenses not covered through the program in order to better serve our residents
• Support our Holiday Fund - purchases gifts and covers the celebration expenses so that our residents can experience the Holiday joys we often take for granted
• Create Memorials/Honorarium - Establishing a fund in the name of a loved one is an outstanding way to honor them and serve children and young adults who are desperately in need of support.
• Computers
• Furniture for our the Homes of our Residents
• New(ish) clothes, bedding, towels, cookware, flatware, etc.  for our residents
• Office furniture and equipment to support our infrastructure
If you would like to volunteer your services or make a donation, please contact us at (401) 351-7230 or email us at [email protected]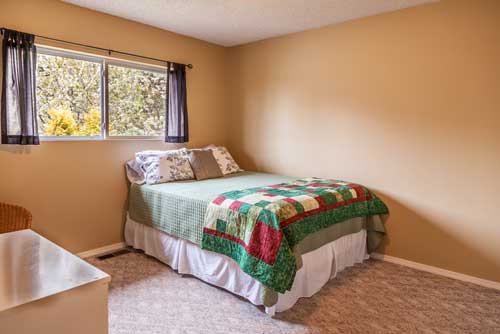 Your donations help ensure that each resident has the privacy of their own bedroom.  Personal space is an important part of healing and growth.