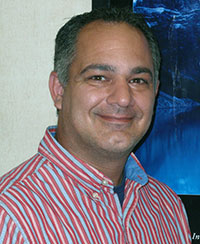 Rob LaRocco, LMFT, CCTP
CEO
Rob's expertise in streamlining programs and maintaining compliance with regulations will be utilized as Whitmarsh House works to continuously improve and prepare for the future. Staff from the Whitmarsh clinical, behavioral and developmental disability programs report to him. His philosophy is to make the organization client-centric and staff-centric, eliminating obstacles in order to deliver the best care possible for our residents.
Rob comes from a student ministry background for where he spent seventeen years serving students and families in MA, and RI. He later served as a therapist at an agency in MA, working with families in their homes toward reunification of children under DCF care. He was quickly promoted to supervisor, then Clinic Director.  For the past 5 years he was responsible for 26 therapists, 2 nurse practitioners as well as administrative staff in the Attleboro/Taunton catchment area.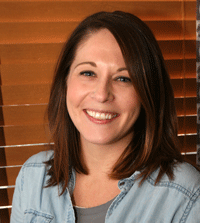 Lauren Johnson, BSW
Chief Operating Officer
Lauren Johnson began her journey of helping others in 2008 as a student at Rhode Island College's Social Work Program. During her last two years of school she interned with Whitmarsh House, after which she was recruited to stay on as a permanent employee. Seeing a great opportunity to learn and be well-rounded in the field, she happily accepted the offer. In 2011 Lauren graduated with her Bachelor's degree in Social Work and continued at Whitmarsh House with a passion for her work in residential care.
Lauren started as a residential worker in our developmental delay program. Working with her mentor, Ernie Campagnone, she trained in all aspects of the job and learned how to be an advocate for the youth in care. She has worked as a Case Manager, Program Director, and Behavioral Director for Whitmarsh House. Through the years her love for her job has continued to grow and currently she is now the Chief Operating Officer.
Sarah Owens, LMHC
Clinical Director
Sarah pursued her dream of becoming a therapist by graduating from Old Dominion University in Norfolk, Virginia with a MSEd in Counseling in 2008. Sarah then went on to complete her licensure requirements at Rhode Island College and gained licensure as a Mental Health Counselor in Rhode Island in 2012 and as a Licensed Professional Counselor in Connecticut in 2019.
Sarah has over 15 years of experience in working with youth, adults and families in many capacities and settings. Beginning as a home-based therapist Sarah loved being able to connect with youth and families in their communities helping to stabilize those in crisis or facilitate reunification. Over the course of 15 years she has worked in hospitals, schools, client homes, the Rhode Island Training school and several agencies and is now in a therapeutic milieu setting supporting those who may not be able to be in their homes for various reasons.
Sarah has specialized in working with adolescents and their families and in particular helping them to heal from traumatic experiences, abuse and neglect. She takes a person centered, strengths based and holistic approach to all those in her care and aims to join with people and their families in a journey towards health and recovery. Sarah has specialized training in treating trauma, substance use, mood disorders, abuse and neglect and crisis stabilization.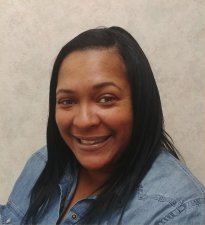 Annette Perry
Director of Youth and Adolescents
Annette has always been involved in Human Services. Her parents raised her to be compassionate and taught her to help others. In return, she's instilled the same values to her own children. Annette began her career at 18 years old working as a Day Counselor for Ocean State Community Resource and then moved up to a Director in 2003.  After 15 years Annette moved to Communities for People (CFP) where she was also a Director. Annette was responsible for 2 sites for young men aged 13-18 and also 1 site for young women 13-18 years old. She also worked 2 nights a week for Children's Shelter of Blackstone Valley.
This is when Annette came to the attention of Whitmarsh House where it was clear she would be a perfect fit; and so began her career with the Whitmarsh family.  During this time she also became a licensed CNA worker.  She also volunteered at the Rhode Island Food Bank, bringing some of the residents with her on a weekly basis so they would also learn the value of giving back to the community.  Annette continues her dedicated work in Human Services by providing unlimited services to both the residents and the staff of Whitmarsh.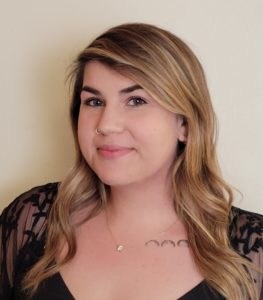 Katherine Brinkman, BSW
Director of Adult Services
Katherine started her career in human services in 2013 when she began her bachelor's degree in Social Work at Rhode Island College. During her schooling, Katherine worked as a Direct Support Professional at West Bay RI and interned at RHD-RI. In 2017 Katherine completed her degree and accepted a full-time position at RHD-RI as an Employment Specialist, helping to build up the Employment Services Program and became a Certified Employment Support Professional (CESP). After helping develop the Employment Services Program, Katherine was asked to help revamp the School Services department, which led her to becoming the Director of School Services in August 2018. Katherine then became the Director of Vocational and Transitional School Services in August 2019, combining her knowledge and experience to help manage both the Adult Vocational Program and the School services Program.
After RHD-RI closed down, Katherine briefly worked as a Mental Health Worker on the psychiatric units at Rhode Island Hospital before accepting the Director of Adult Services position at Whitmarsh.
Board of Directors
President
John Haynes

Vice President/Clerk
Jon Riley

Treasurer
Chris Guillemette

Directors
Kevin Fusco, JD
Robert LaRocco, LMFT
Lauren Johnson, BSW
Dan O'Grady